Our Summer Reading Challenges have wrapped up for 2023.
Thanks to everyone in all the wards who took part and proved that Brantford loves to read!
Our thanks to all the local businesses who donated prizes for Read for your Ward.

The Summer Reading Challenge will continue in 2024!

This program has been supported by a grant from SC Johnson.
2023 Read for Your Ward Results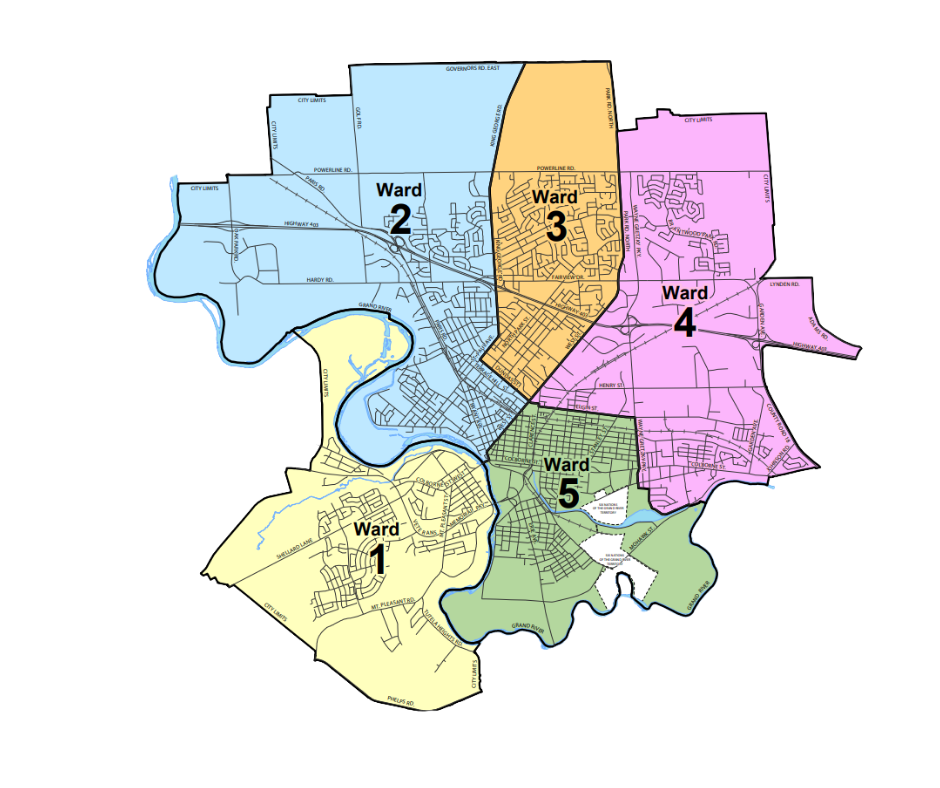 Brantford Ward Maps
Click the text in the grey bar for a large image of Brantford's Wards.
Or, search your address using this online tool. Our staff are also always happy to help.
---
Age Groups and Prizes
These programs have been supported by a grant from SC Johnson.
TD Summer Reading Club (ages 0-12)
Weekly prizes
Earl Haig Family Fun Park pass
Wayne Gretzky Sports Centre pass
Cineplex Movie pass
Dairee Delite gift card
Twin Valley Zoo pass
Kidtastic Adventures Indoor Playground pass
Crock a Doodle Paint Your Own Pottery gift card
Angels Diner gift card
Grand Prizes
A Curiosity Box from
The Curated Hive
Teen Summer Reading (ages 13-17)
Weekly Prizes
Indigo gift cards
Grand Prizes
Prize pack including a journal, pencil case and $75 Indigo gift card.
Adult Summer Reading (18+)
Weekly Prizes
Amazing items from local businesses, such as Indigo gift cards and
Soaps from Soaps by Lora

Grand Prize
Prize bag including a personalized library kit, adult colouring book, soaps, and a $25 gift card.
Bonus: Prizes for the winning ward!
Each week, a person from the leading ward will win a bonus prize.

Plus, the ward that reads the most through the summer will win a private movie screening at Cineplex in Brantford.
---
Looking for something to read?
You don't have to come and browse Library stacks to find items to read.
Check the below options designed to make it easy for you to find your next read (or listen!).
Also, see our summer staff picks for adults and staff picks for children.