Library prints medical supplies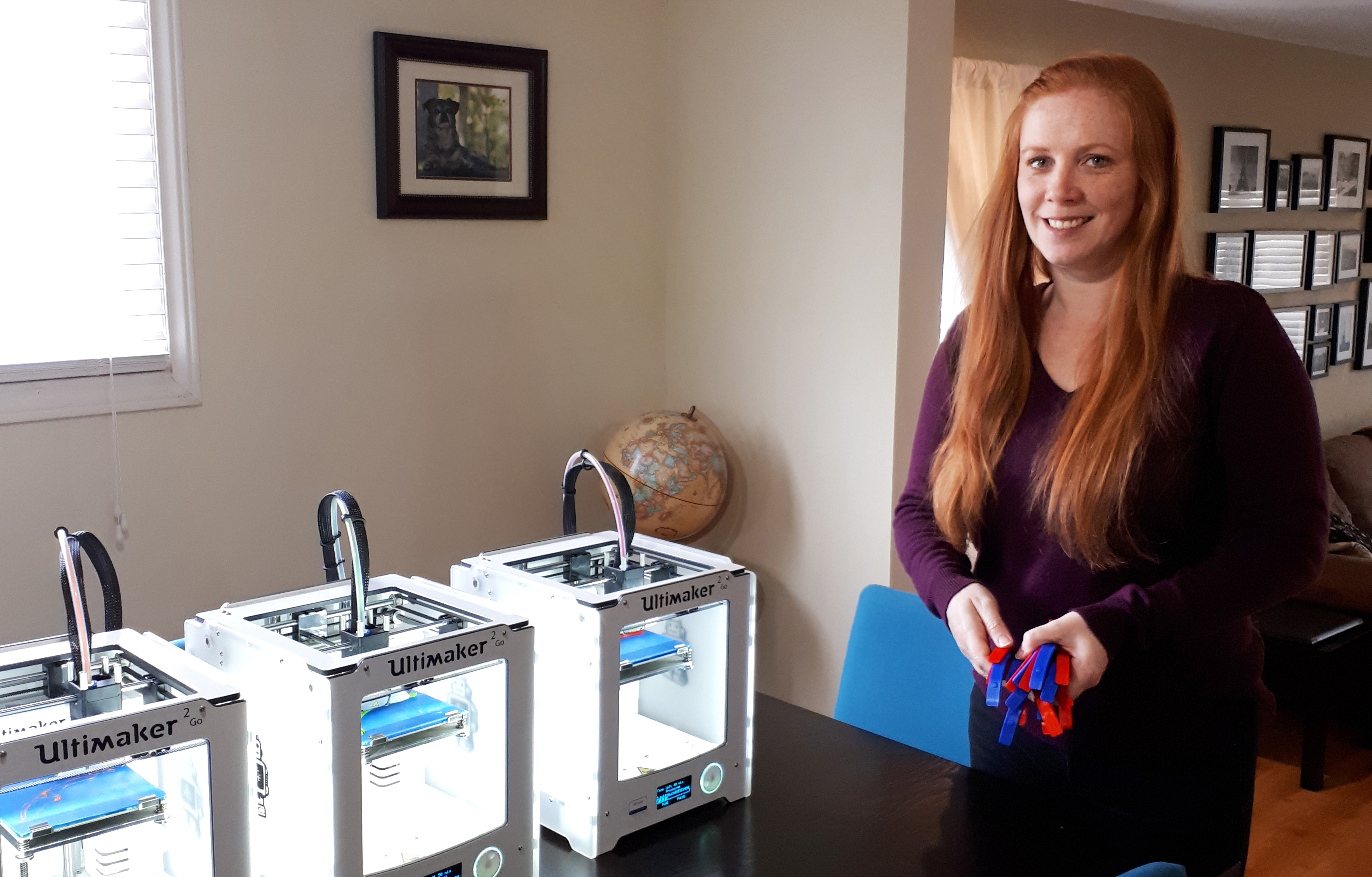 Library steps up while closed
Begins 3D printing medical supplies and offering online card registration
Wednesday, April 8
Brantford – Even when closed, the Brantford Public Library still finds ways to serve the community.
The Library is using its 3D printers to create much-needed parts for medical face shields. It has also begun offering temporary online memberships to provide anyone without a current membership the opportunity to take advantage of resources offered through the Library's website.
"Even though our operations are currently limited, we are proud that we can still put our technology and services to good use, and do what we can to help at this time," says Rae-Lynne Aramburo, the library's CEO and Chief Librarian. "For more than 130 years, our community has turned to the Brantford Public Library for resources and this hasn't changed, despite our physical branches being closed."
Soon after closing, the Library decided to join a movement of fellow makers across Ontario who were 3D printing parts for face shields. After library staff print pieces for face shields, the parts are shipped to Inskmith, a Kitchener-based maker organization that is leading the initiative and has been approved by Health Canada to fabricate the masks. Inksmith, meanwhile, is taking orders from health facilities across the province.
"Customers use our 3D printers to create thousands of items a year," says Aramburo. "The Inksmith face shield project shows how important it is to keep making new and relevant technologies available to our community. A spark of knowledge can grow into something that makes a big impact."
The Library has also launched an online application form on their website to allow members of the community to become library members and start enjoying the wide-range of digital services available through the Library's website.
The most-popular of these services are eBooks and Audiobooks through online services called OverDrive, which offers the popular Libby app. More than 100,000 eBooks and Audiobooks were borrowed through these services in 2019.
Library members also get free access to LinkedIn Learning's Lynda.com, the language learning platform Transparent Language, and kids and teen eBooks and Audiobooks through TumbleBooks.
The Library has set up a page on its website listing all of the digital services available for free with a library membership. The online membership form can also be found on this page, which is at www.brantfordlibrary.ca/digitalservices/.